Personalized Patient Care
in Cypress, TX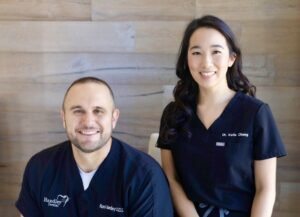 When it comes to picking a dentist, we know that you have options. Personalized, gentle, comprehensive patient care is our number one priority. Our mission is to create a comfortable, customized dental experience that leaves you feeling truly cared for. We are partners with you in your health and love to see you smile.
From the front office to the exam room, our practice is made up of professionals who take your oral health very seriously. Using state-of-the art equipment designed with safety and efficiency in mind, we are able to offer top-notch care. As you walk through our office, you will notice that everything is clean, comfortable and thoroughly sterilized. Your safety and comfort are our priority.
EASY ACCESS TO DENTAL CARE AND INFORMATION
We know that your time is valuable to you, and that's why we offer dental appointment reminders, and a quick turnaround time on calls and appointment requests. We are happy to answer any questions or concerns in the office, over the phone or via email.
At Handley Dental, we are qualified to handle all aspects of your care, so you are always surrounded by people that you trust. If we must refer out, we promise to send you to carefully vetted colleagues who apply the same professional principles in their office that we do in ours.
We are pleased to welcome you to our practice. Please take a few minutes to download and fill out this form as completely as you can and bring it with you to you appointment. If you have questions we'll be glad to help you. We look forward to working with you in maintaining your dental health.